Why not time-travel this winter?
Expedia offers a different kind of voyage in these animated travel posters.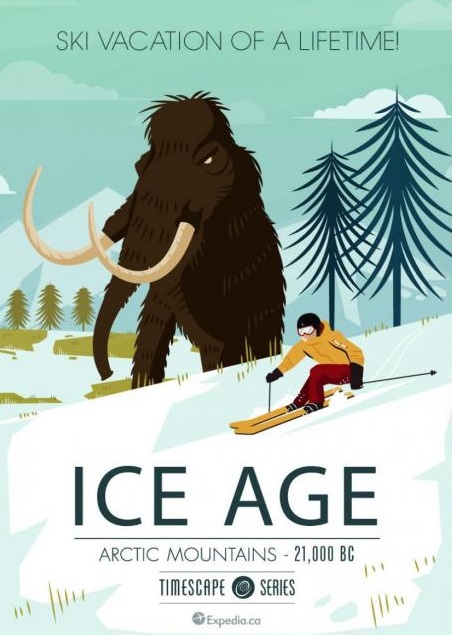 Travel marketing is almost always about escaping, whether it's lavish cruises or discount rail passes being sold. Expedia Canada takes this principle and extends it into the realm of fantasy.
The travel company's series of animated tourism posters, created with NeoMam Studios as part of its "Timescape Series," advertises destinations that would require more than the planes, trains and automobiles most travel agencies help you book. Foodies are encouraged to visit the markets of Pompeii, circa AD 50. Adrenaline junkies can slalom through woolly mammoths in the arctic mountains in 21,000 BC.
It may not help you plan your next vacation but it does promote the idea of the exotic in a world that offers less and less of it.