Scan the wallpaper, hear a story
An app that creates children's stories out of characters on their bedroom wall.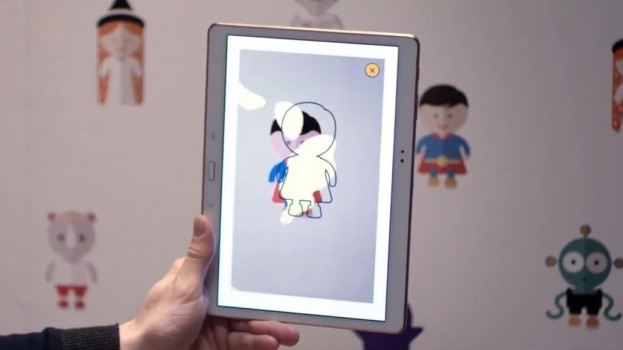 Reading a story to your kids at bedtime is about as wholesome and sweet a moment a parent can experience. But as kids become interested in screens and devices rather than books, is there a way to get the best of both worlds?
French home improvement retailer Castorama, along with ad agency TBWA\Paris, created what it's calling "Magic Wallpaper." After decorating your child's room with the wallpaper, you can scan one of the 10 different characters on it with a smartphone or tablet app, unlocking a story featuring the character. Parents can then read the story to their kids themselves, tapping text along the way to add sound effects. Or, if they want to sneak away and get some shut-eye of their own, they can switch to audio mode and have the app read the story for them.
Where things get really cool is when you scan multiple characters, as it brings them together into a new story (that's 100 unique stories altogether, if you're keeping track).