Bree Rody-Mantha
Articles by Bree Rody-Mantha
Toronto restaurant hops on the Bitcoin buzz
Figures, which is already known for its eclectic designs, is adding an unconventional payment option.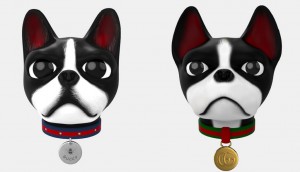 Gucci unveils a custom animoji
The animated Boston terrier heads are a tie-in to the brand's Year of the Dog campaign.
Pornhub's dark period
The adult site is targeting women with a straight-talking ad on menstruation.
One minute
Animator Esther Badillo's frenetic tribute to Breaking Bad is cooler than five motorized machine guns.