Bree Rody-Mantha
Articles by Bree Rody-Mantha
Jingles all the way
Fuse, we actually think you have fine voices. Even if no one else seems to think so.
A 'scents' of occasion
You all know how a long brainstorm session feels. Now you'll know how it smells.
Silver and gold? Not this holiday season
Bensimon Byrne's holiday card gives back to one of its key non-profit clients.
Delivering Christmas
Turns out, presents under the tree aren't the only miracles getting shipped.
Propa-Gritty
Freelance designer Wojtek Arciswewski envisions the Philadelphia Flyers mascot as much more than orange fur.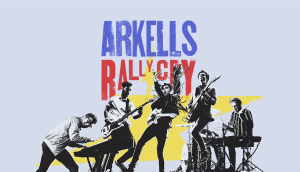 Arkells take fans into the creative process
From a pizza-fueled kid choir to a NOLA brass chorus, here's what we learned.