Bree Rody-Mantha
Articles by Bree Rody-Mantha
Medium poutine, Double Double
Smoke's Poutinerie admits to 'trolling' Tim's in its latest campaign.
Volkswagen snaps for safety
The auto brand's new campaign features safety selfies that used pedestrian detection technology.
I take thee, sponsor
Some couples have resorted to soliciting sponsors to finance the big day.
Libre by Nexus shows immigration as a family issue
The organization is juxtaposing wholesome family images with bleak symbols of oppression and imprisonment.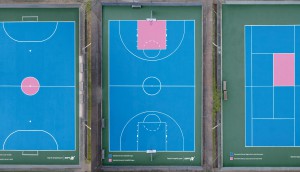 An equal playing field
ESPN W used broadcast and out of home to demonstrate the gender inequality in sports.