Bree Rody-Mantha
Articles by Bree Rody-Mantha
SickKids copywriter passes down his gift
Barnaby Southgate paints on the side, and has also taught current industry movers and shakers.
Adidas takes soccer to the streets
Posterscope added some flair to an OOH ad for Adidas in India.
KFC's chicken is truly the bomb
Geometry Global wants you to treat yourself, in the kitchen and in the tub.
Walmart goes to the dads for back-to-school
Burrell Communications' spot shows how seamless this season can be.
Be better than your best
Antoni Garage's new campaign for the Mercedes-Benz C-class line of vehicles is a showcase in pushing limits.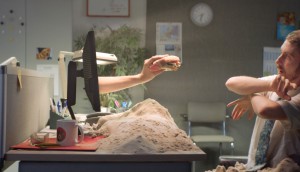 Out of office? Burger King's got you covered
Sorry I can't respond to your email. Have a burger instead.