Bree Rody-Mantha
Articles by Bree Rody-Mantha
What should an agency smell like?
Media buying shop Touche paired with super-specialized company Elixir Marketing Olfactif in order to create its own "signature scent."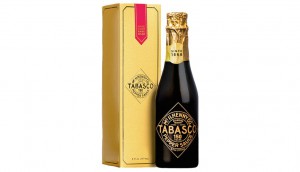 Have some burning bubbly
Tabasco is celebrating its 150th birthday with a limited edition, champagne-inspired package.
You better work (mama)
The&Partnership's Kammy Ahuja delivered a take on Mother's Day cards that don't focus on sacrifice.
The most precious gift
McCann Health Brazil's re-imagining of crucial organs promotes donation in a creative fashion.
Holograms with a human touch
Rosapark displayed the true beauty of Brussels: its people.
Vvvvvrrrrrrooooooom
Ogilvy's new work for KFC is, as the kids say, lit.