Jennifer Horn
Articles by Jennifer Horn
Occupy the… Marketing Awards podium?
Canada's top creative directors blast award show politics with a rowdy protest.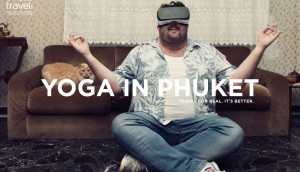 Real travel doesn't look this dumb
Emirates pokes fun at how ridiculous one looks in a VR headset to get you out into the real world.
The indignities of freelancing
Co-Op's Creative Diff'rences is a weekly cartoon that speaks the cold, hard truth about being a free agent in advertising.
A straw made for two
Burger King made a tandem tube for couples who don't mind sharing.