Mark Burgess
Uniqlo's OOH coup
The brand reimagined its HeatTech clothing as window insulation, generating half a million free ads.
The bright side of Brexit
Virgin Atlantic finds the silver lining in the economic upheaval around Britain's EU divorce.
Booty Pops and other breakfast abominations
Cereal Motel brings some racy new flavours to the wholesome category.
Portraits in the Tinder age
Artist Jiyeon Kim passes on live models in favour of dating site selfies.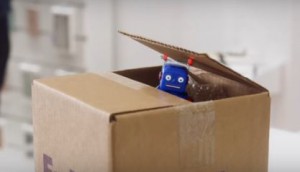 Do mail carriers dream of electric toys?
Director Michel Gondry keeps it surreal in this FedEx ad.
This calendar is almost magic
Designer Kosho Tsuboi takes a step toward bridging analog and digital worlds.
Wilco's Toronto retail tribute
Check out the band's concert poster homage to Honest Ed's and Sam the Record Man.