Mark Burgess
Resistance Radio reimagines hit songs
Amazon's fake radio station promoting The Man in the High Castle includes new recordings of old ditties.
No more 'Are we there yet?'
Legoland Florida makes the drive to the theme park feel like one of its rides.
Reclaiming the desert landscape
American artist Jennifer Bolande takes on highway blight by occupying the billboards.
Calling all designers
There's a new category in Strategy's Agency of the Year competition, with intent to submit due May 15.
Grow up, drive a Benz
Mercedes targets the next generation of drivers in a new global campaign.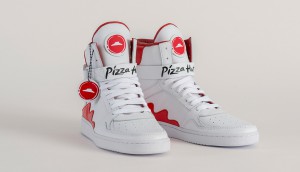 Put your feet up, wait for your pie
During this March Madness, your limited-edition basketball kicks can order from Pizza Hut.