Global
These girls are boss
Young girls from around the world scream "Freedom" for Project Everyone.
Loyal dogs get the royal treatment
A Finnish pet store creates a smart collar that treats frequent shoppers.
Big, shiny balloon animals invade phones worldwide
A new Snapchat partnership with an iconic American artist uses AR to add wonder to public spaces.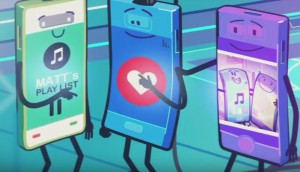 If a smartphone was diagnosed with Alzheimer's
How a phone's glitchy software is just like a malfunctioning human brain.
Meet advertising's first AI judge
The MIXX Awards will have "Pearl" judge this year's work after spending three months sifting through campaigns from the past decade.
The smoothest ride
Glenmorangie and Renovo make a bicycle from whisky casks.
Ense gets saucy
The social network is inviting people to recite spicy messages to hot peppers that will be made into a sauce.
Nufferton offers pyjamas for dreaming
The Swedish brand makes a music video about jilted lovers and sleepwalkers.
Free hoodies (if you can scale this cliff)
Clothing brand 37.5 Technology hosted "the world's most remote pop-up shop."
Time for your burger ultrasound
What to expect when you're expecting a mystery Burger King meal.