Global
Choosing love over money
ING Bank Netherlands' emotional new digital ad shows what can be lost when we let money come between us.
Canal invites you to 'dive' right in
Canal's self-aware soccer ad provides a possible explanation for all those dramatic tumbles.
A lounge chair that requires some heavy lifting
German company Hornbach's new build-it-yourself lounge chair makes an argument for accessible design.
Nando's sees red
The resto is correcting the names that auto-correct deems worthy of the squiggly red line.
Laurence's secret
An escape-room-like challenge invites people to investigate the signs of chronic alcoholism.
Toyota starts its impossible with a Dutch paralympian
The global Olympic sponsor taps a personal story.
Aussie Tourism Board's newest ad is a crock
Why not embrace the stereotype?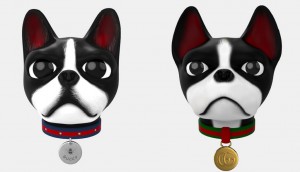 Gucci unveils a custom animoji
The animated Boston terrier heads are a tie-in to the brand's Year of the Dog campaign.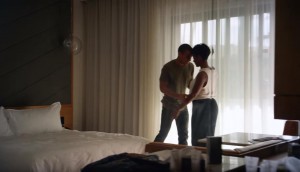 Skyn makes a travel guide for lovers
The condom brand creates a surprisingly robust look at the world's most intimate travel destinations.
Step into Nissan's self-driving slippers
The car company's automonous driving technology is being used on a lot more than cars.