Global
What is your reason?
Fitbit invites users to share their fitness journeys with a new branded content campaign.
Smells like chicken
KFC Japan created a bath bomb that has the mouth-watering scent of deep fried goodness.
This is Christmas (in hidden camera format)
TalkTalk shows what went down inside a British family's festive home last year.
The life of a working mom
A Dubai shopping and hotel giant pays tribute to working moms.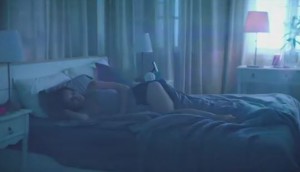 Syfy sees what you see
There's no escaping a world of alien lights and red planets if you're a science fiction fan.
The Honda next door
Ten home garages were turned into ten mini dealerships by the car brand in France.
Colonel Sanders on a plane serving coffee
KFC debuts a music video to convince the Chinese market that it's serious about its coffee business.
These girls are boss
Young girls from around the world scream "Freedom" for Project Everyone.
Loyal dogs get the royal treatment
A Finnish pet store creates a smart collar that treats frequent shoppers.
Big, shiny balloon animals invade phones worldwide
A new Snapchat partnership with an iconic American artist uses AR to add wonder to public spaces.