Global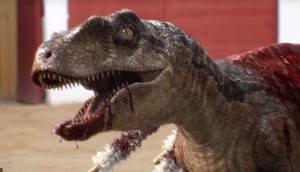 Cruel entertainment
Dinosaurs replace bulls in a modern-day violent sport that belongs in the prehistoric age.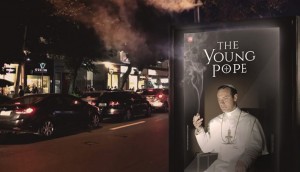 Holy smokes, is that billboard hacking butts?
The Young Pope lands in Brazil with some dramatic OOH.
PETA gives animals the high ground
The organization creates Animals For the Ethical Treatment of People for a different perspective on animal cruelty.
Apple's romantic disappearing act
The brand finds its focus in a city of 24 million.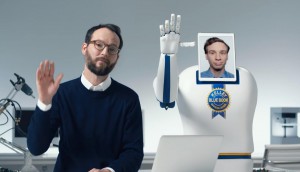 Shake on it with a robot
Kelley Blue Book creates an android that brings the personal touch back to making a deal.
A really strong poster message
Ogilvy & Mather Chicago's latest gun control ad can take a bullet.
A back-to-the-land brand film
Clorox's 360-video tour of the original Burt's Bees cabin shows a brand maker in his element.
George Clooney takes a cinematic road trip
The actor travels through decades to get a cup of Nespresso.
A bulletproof new advocacy campaign
Introducing Student Body Armour, protest fashion from Texas students.
What you talkin 'bout, Mindy?
A famous face keeps a brand name quiet in these new spots.