Global
World Wildlife Fund uses the power of FOMO
TBWA gave Instagrammers a peak of some picturesque landscapes. But it was already too late.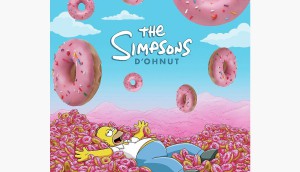 A sprinkle of inspiration
Krispy Kreme Australia came up with a dessert that impressed even Lard Lad himself.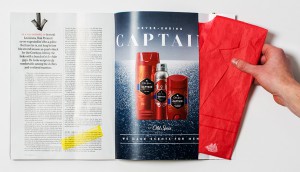 Old Spice goes ready-to-wear
Forget fragrance samples. This takes it up a whole other level.
A pre-roll to get caught up in
A new micro-drama entitled 'The Buzz' has episodes so short, it makes Vine look like Return of the King.
Pursuing perfection in music and in tech
A new spot for IBM draws parallels between life as a guitarist and life as a tech executive.
Live long and perspire
German DIY superstore Hornbach's absurd new ad shows what really goes on when you're breaking a sweat.
AI helps 'unsilence' JFK
As the end of the centennial of his birth approaches, the former president finally delivers his Dallas speech.
Out-of-this-world out-of-home
Samsung became the first brand ever to advertise on Dubai's Burj Khalifa tower.
Can a personal flotation device fit the whole planet?
Non-profit GoodPlanet straps a life vest to a Parisian statue in the name of climate change.
I'll stop the world and run with you
Nike says it takes everyone to keep things spinning.