Global
Burger King gets fired up for Belgian print ad
The ad aims to show how most things, like a good burger, can be improved with the help of some fire.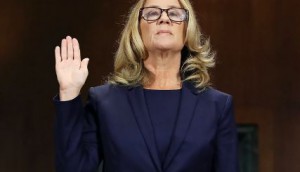 History repeats itself
An ad in support of Christine Blasey Ford mirrors a 1991 letter supporting Anita Hill.
Skip this ad and a tree dies (sorta)
For every view of its ad, Busch will donate $1 to the help keep forests healthy.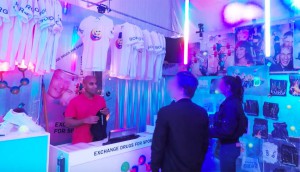 Bjorn Borg wants your drugs
Nord DDB's pop-up wants to exchange a real high for a runner's high.
Mind the gap
Can't see the effects of global warming? Maybe you can taste it.
Jesse Tyler Ferguson absolutely doesn't sugarcoat anything
The actor showcases his ability to sing and drop zingers in new Absolut Vodka spot.
Neste erects an emission-less cabin ad
A stay in Helsinki aims to showcase the sustainability of cabin living.
That's what it's all about
The new Apple Watch ad will make you want to shake it all about.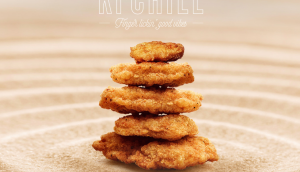 How to unwind on a fried-ay night
For Mindfulness Day, London agency Mother launches KFChill.