Global
Car2Go gets personal
The brand is creating mini docs to show how artists, entrepreneurs and activists use their cars.
The littlest time traveller
An awareness and fundraising film from the U.K. strikes a hopeful note with a young inventor.
Volkswagen snaps for safety
The auto brand's new campaign features safety selfies that used pedestrian detection technology.
Love at fast sight
Think you can make a winning first impression in under 6.7 seconds, moving at speeds of 100km/h?
What is your reason?
Fitbit invites users to share their fitness journeys with a new branded content campaign.
Smells like chicken
KFC Japan created a bath bomb that has the mouth-watering scent of deep fried goodness.
This is Christmas (in hidden camera format)
TalkTalk shows what went down inside a British family's festive home last year.
The life of a working mom
A Dubai shopping and hotel giant pays tribute to working moms.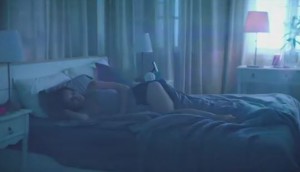 Syfy sees what you see
There's no escaping a world of alien lights and red planets if you're a science fiction fan.
The Honda next door
Ten home garages were turned into ten mini dealerships by the car brand in France.