Global
Drive your baby to sleep from the comfort of home
Ford created a crib that mimics a car ride to help lull your restless kid to sleep.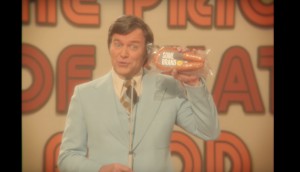 Johnsonville taps its employees for creative. Again.
The food company's workers share their meaty dreams in the latest campaign.
Uniqlo's OOH coup
The brand reimagined its HeatTech clothing as window insulation, generating half a million free ads.
The bright side of Brexit
Virgin Atlantic finds the silver lining in the economic upheaval around Britain's EU divorce.
A shocking photo booth
This machine marks people's faces with bruises to show the prevalence of domestic violence in Germany.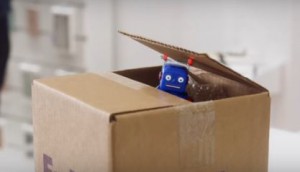 Do mail carriers dream of electric toys?
Director Michel Gondry keeps it surreal in this FedEx ad.
Blurring the lines for autism
A PSA for Britain's National Autistic Society brings subtitles into its creative concept.
A toothpaste to keep burger breath going strong
Burger King France's agency is expanding beyond food and into oral hygiene with a Whopper Toothpaste.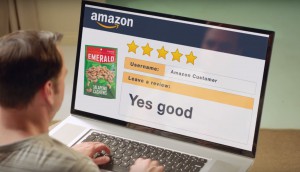 Yes very good campaign now
Emerald Nuts gets creative with customer reviews.
Casper mattresses wants to bore you to sleep
The ascendant mattress brand has invested in the cutting-edge medium of toll-free phone numbers.