Global
Brutalist sci-fi classics from Penguin and the Barbican
Penguin produced limited editions of four novels for the London arts centre's exhibition.
Libre by Nexus shows immigration as a family issue
The organization is juxtaposing wholesome family images with bleak symbols of oppression and imprisonment.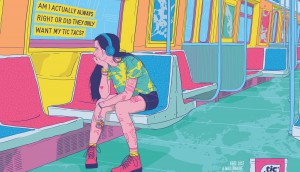 Is it me, or my Tic Tacs?
The Ferrero candy promises it will make people feel like a million bucks…almost.
Magazines take the fight to mosquitoes
SMACK! A print campaign lets readers kill bugs the old-fashioned way.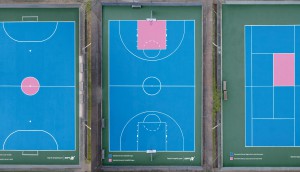 An equal playing field
ESPN W used broadcast and out of home to demonstrate the gender inequality in sports.
Hair flips and highrises
As Pride Month ramps up, Kimpton Hotels taps a breakout dancer to sell its skyline views.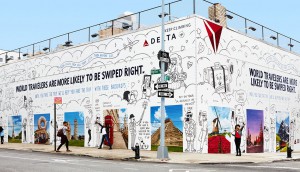 Travel selfies on a budget
Delta Air Lines finds a way to add interest to millennials' dating profiles, no plane required.
Nutella's package explosion
The hazelnut spread came in seven million different jars in Italy, until they sold out.
Huawei saves the blurry man
The tech company gets existential to sell its latest phone.
Life is a beautiful sport
Lacoste's cinematic spots obliterate all that came before them (in our humble opinion).