Global
The bright side of Brexit
Virgin Atlantic finds the silver lining in the economic upheaval around Britain's EU divorce.
A shocking photo booth
This machine marks people's faces with bruises to show the prevalence of domestic violence in Germany.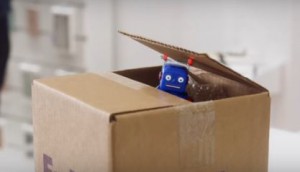 Do mail carriers dream of electric toys?
Director Michel Gondry keeps it surreal in this FedEx ad.
Blurring the lines for autism
A PSA for Britain's National Autistic Society brings subtitles into its creative concept.
A toothpaste to keep burger breath going strong
Burger King France's agency is expanding beyond food and into oral hygiene with a Whopper Toothpaste.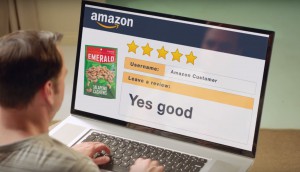 Yes very good campaign now
Emerald Nuts gets creative with customer reviews.
Casper mattresses wants to bore you to sleep
The ascendant mattress brand has invested in the cutting-edge medium of toll-free phone numbers.
It's raining tequila
The Mexico Tourism Board and Lapiz help wash away some of the winter blues in Germany.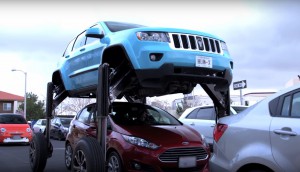 Verizon cuts through the traffic
The brand's HumRider video, by Thinkmodo, offers a fantasy for frustrated drivers.
Not so special after all
Italy's Coordown gets ironic with new advocacy work for people with Down Syndrome.