Random Cool
POV 3rd Street's fundraising auction is now live
The charity that helps marginalized youth access the film and media industries has moved its auction online.
Designing a protest
Here's some poster inspiration as the Trump era begins.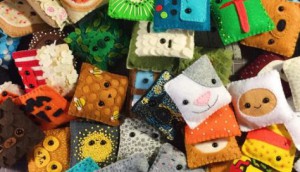 Felt faces to smile about
It's going to take 100 days for this artist to create 100 characters that have no purpose (except to be painfully adorable).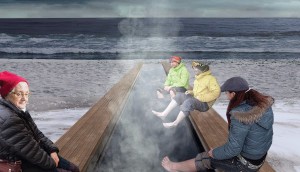 Hot spring on a cold beach
Here are the winners of the Winter Stations Design Competition, coming to Toronto's beaches Feb. 20.
Not your ordinary dog collar
A wearable collar that goes beyond fitness: Link trains your dog and even records their outdoor adventures.
A new kind of seeing eye
This thinking app describes the world in front of those without sight.
Waste not, fertilize much
A compact recycler can turn last night's leftovers into tomorrow morning's plant food.
Power from the ceiling Gods
Phone battery dead? Stay where you are. This tile can wirelessly charge your device as you stand.
Forget your driver's license
This wearable combines biometric fingerprint and voice recordings so your identity is never questioned.
Now your cat can film itself
Current Studios has an app that will take photos of your cat when you've got other things to do.