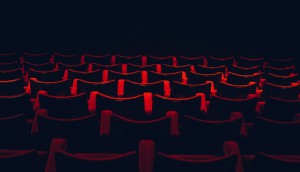 Like a silent movie, but the opposite
Mercedes-Benz Canada's new cinema ad is one you won't be able to see to believe.
PC puts it all on the table
The food brand contrasts the fun and sentimentality of family meals with sad desk lunches.
Canadians are nice (kind of)
Nike Canada took advantage of a huge media buy during the World Juniors to tell a subtle story.
IKEA bottles it up (and we let it all out)
Get ready for a good sob. The retailer is here to remind you what Christmas is really all about.
Roots adds winter whimsy to its gift guide
The retailer used a live fashion show to debut an interactive new shopping app.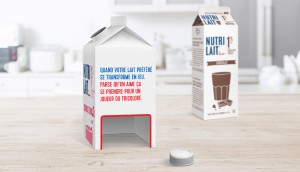 A tabletop rink with your drink
Quebec's Nutrilait (already the official milk of the Montreal Canadiens) is adding hockey fun to its products.
Home (very) sweet home
Property type: single family. Building type: edible. CREA and Habitat for Humanity pair on a sweet new listing.
Winnipeg's rascally racoons
Manitoba recycling organization Recycle Everywhere is employing the help of some big, furry bandits.
Redpath heads down the cookbook path
The sugar manufacturer is the latest Canadian brand to go from the pantry shelf to the bookshelf.
Shoot Studio's adaptable new logo
The Montreal photography company has debuted a brand platform with a logo that can be used up to 20 different ways.