A slice of Letterkenny in Toronto
Fans of the CraveTV show were spoiled with a pop-up shop featuring merchandise and set pieces from the comedy.
Penningtons turns heads
The retailer makes a bold showing in Toronto's Union Station to spread its body positive message.
What the kids saw
The Vancouver Aquarium hired an artist to paint its sea creatures as children remember them.
Scratching out Alzheimer's
A B.C. organization uses your coin to erase the disease.
High-speed thanks
This Via Rail service agent shows his appreciation in 134 languages.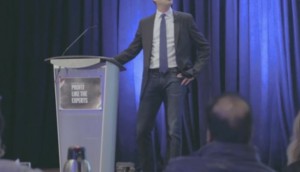 The perfect scam
The Alberta Securities Commission duped would-be investors with a fake seminar for Fraud Prevention Month.
Time for a classic
Cossette helps McDonald's (and commuters) prioritize lunch.
Uncertain terms
Cossette and Children of the Street Society create a waiver for online activity that really needs it.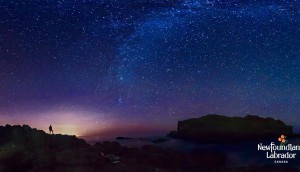 Explore Newfoundland by star
The tourism board shows off the province's starry constellations with a website that takes visitors off the beaten path.
10 tees for 150 years
The Drake General Store, Sid Lee and the Bay tap influential Canadians to design sesquicentennial t-shirts.