Cappuccino, with a side of commentary
McCafe serves up some DVD nostalgia ahead of TIFF.
We're all a little different
TD plays spot the difference in a new spot celebrating people's (and its own) idiosyncrasies.
Via Rail takes on rush hour
The brand targets commuters with another reason to change their habits.
The cleaning aisle mans up
Krud Kutter's campaign is an ode to "men who treat women like ladies and mildew like scum."
Back to school salutes
Sport Chek welcomes back crisp daybreaks and early ice times for the Class of 2018 (and 2028).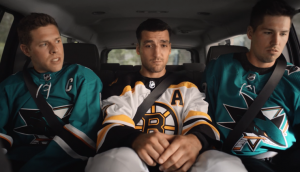 Stuck in the middle no more
Get out of a sticky situation in a jiffy, thanks to Visa and Air Canada's new speedy payment system.
McDonald's as meeting place
Still going strong after 50 years, the brand shows off how it's home to more than burgers.
Wearing diversity with pride
The CFL shows what it's made of with a new inclusive spot.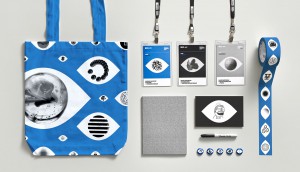 Look into my designer eye
Rethink created thousands of logos for the DesignThinkers conference using just one eye (and 2,000 doodles).
That's a wrap
One Condoms announces the winners of its Canada 150 design contest.