Steam Whistle toots its own horn with redesign
The Toronto-based brewery will now include ingredients and nutritional information, even though it's not required by law.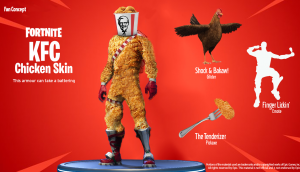 KFC Canada pitches a finger lickin' good costume
The chicken chain teamed up with Grip Limited to pitch this chicken-skin costume for Fortnite players.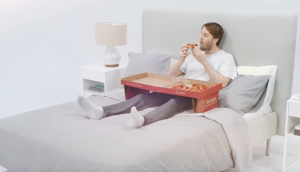 A pizza in bed kind of day
Boston Pizza knows we have days where we like to put on sweats and eat without getting grease and crumbs on the sheets.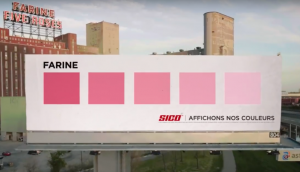 All the colours of the city
It's no surprise that Bleublancrouge is helping Sico show off its true colours.
A scribble of Canadiana
'Jesus Murphy', we gotta get ourselves to 'Crappy Tire!'
Taking potshots at potholes
Pothole problem in Montreal? No worries. Oasis Communications and Golf Quebec found a creative and fun solution.
Running through the Six with my glows
Tourism Toronto's stunt, by Smak, promoted the nightlife and diversity of the city.
Canadian students design German escape room for Amazon
A handful of Laurier game design students put their skills to the test with a major activation.
Get real: Design conference highlights truth seeking
The campaign was created by Zulu Alpha Kilo for DesignThinkers, which is in Vancouver this week and Toronto in October.
Old Blood Gin has launched in Singapore. Or has it?
Cheil Canada's campaign undermines the value perceived in old, established brands.