Articles Tagged 'Adobe'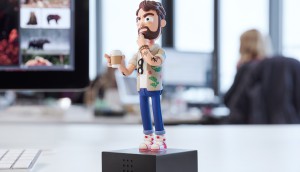 An action figure creatives should fear
Adobe's Hovering Art Director has an americano, a pensive look and 19 familiar lines.
25 under 25
Photoshop is looking for creative artists to celebrate a milestone with.
Live Photoshop
Adobe plays with folks waiting for the bus.
Chopped-up video
"Under the knife" goes under the digital knife.
Mighty pen
Because Adobe's pen is mightier than the tablet.