Articles Tagged 'BBDO'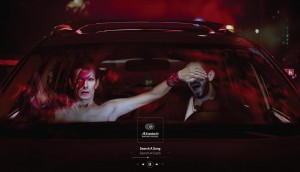 We could be injured, just for one day
BBDO Ecuador's ad shows that music has a profound impact on all of us, but it can be dangerous in a car.
5 Gum inspires youth to live with no regrets
Launched June 25, the BBDO created campaign, aims to encourage youth to take a tip from their elders and unabashedly follow their dreams.
A pre-roll to get caught up in
A new micro-drama entitled 'The Buzz' has episodes so short, it makes Vine look like Return of the King.
Foot Locker unboxes a new Snapchat strategy
To promote the Air Jordan Gatorade sneakers, the retailer let social media users become an unboxing star for a day.