Articles Tagged 'Bensimon Byrne'
Silver and gold? Not this holiday season
Bensimon Byrne's holiday card gives back to one of its key non-profit clients.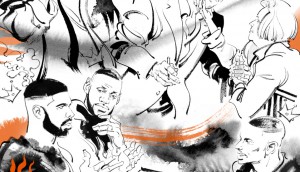 A living mural for TIFF
Bensimon Byrne, OneMethod and Narrative document the fest with artist Kagan McLeod.
Flick to the Carlos channel
Introducing Bensimon Byrne's snoring dog. He's not afraid of heights.
Aurgasm
An eclectic menagerie of aural pleasures.