Articles Tagged 'BETC'
Canal invites you to 'dive' right in
Canal's self-aware soccer ad provides a possible explanation for all those dramatic tumbles.
Laurence's secret
An escape-room-like challenge invites people to investigate the signs of chronic alcoholism.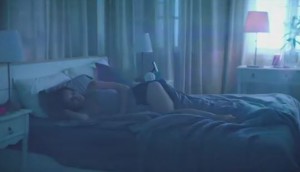 Syfy sees what you see
There's no escaping a world of alien lights and red planets if you're a science fiction fan.
A blast from TV's past
Canal uses some rather dated innovations to highlight its latest offerings.
A gum made for flight
Air France crafts some relief for passengers whose ears suffer from cabin pressure.
Life is a beautiful sport
Lacoste's cinematic spots obliterate all that came before them (in our humble opinion).
Game over
Ubisoft imagines a global collapse (and guess what? You're the cause).
There's no avoiding Canal+ sports coverage
This man goes to every soccer match, yet he misses every game.
The nice and the ugly side of war
Here's why we need Reporters Without Borders.
He's a mechanic on the car floor
Cillit Bang makes cleaning (almost) fun with this Flashdance parody.