Articles Tagged 'bleublancrouge'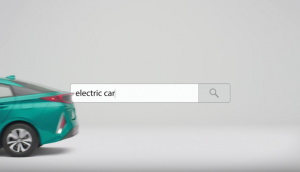 Toyota clears the air
New ads by Bleublancrouge stop consumers in their online search tracks.
A fresh look for the Montreal International Jazz Festival
Bleublancrouge and Baillat Studio created a contemporary and vibrant redesign for the 2017 edition of the festival.
Sherlock turns your car into junk
Bleublancrouge shows how thieves see a protected car.
Getting into the ring
Bleublancrouge sets up a fight club as a stunt for Ubisoft.
Throttle up
KLM makes pilots out of passersby.
Birthday bash
The Montreal Gazette shows its years.
Colourful defence
An infant is no match for Sico paint.
Papier-mache Montreal
The Gazette's city-wide art project.
Force shaping
Star Wars characters are the sum of their parts.
Identities
Star Wars. Can't resist, can you?