Articles Tagged 'Darryl Sinclair'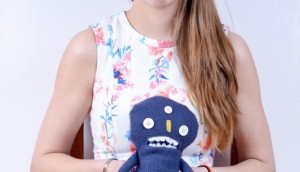 We're on the hunt for artistic philanthropists
Want to donate the brilliant output of your side project labours and reap Stimulant fame?
A healthier kind of stress eating
Advertising student Darryl Sinclair's dolls offer a vessel for unwanted anxiety.
Dicks4Dicks come in all shapes and sizes
Calgary creatives create a hand-drawn adult colouring book (that features one-eyed snakes) in support of HIV education.