Articles Tagged 'Grey Vancouver'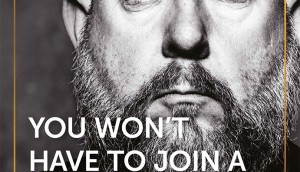 Real men recycle oil
Doing your part for the planet doesn't mean having to do any hippie junk in this campaign from Grey Vancouver.
What's in a name?
Grey Vancouver helps OK Tire show its depth.
Time to #JeanUp for a good cause
BC Children's Hospital asks people to break out their "Canadian tuxedo" in support of its annual fundraiser.
Vote Goat
Grey rocks the vote for the Beaty Museum's biological wonders.