Articles Tagged 'ikea'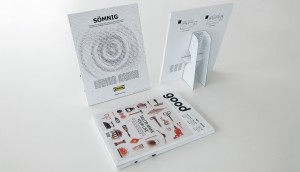 You are getting very, very sleepy…
Memac Ogilvy Dubai's print ad for IKEA is going to lull to you sleep, but that doesn't mean it's boring.
IKEA wants your pee
Urine for a treat, folks (sorry). The retailer is giving discounted furniture to those with child.
Frakta arts and crafts
Ikea shows shoppers how to transform its blue bags into other useful items.
Wake up like a baby
A new Ikea commercial cleverly injects youth into its products.
(Sort of) meet the stars of Ikea's catalogue
Fame won't get to their heads. At least not until the book hits shelves and their dreams of global recognition are crushed.
Ikea goes avant-garde
This odd-but-beautiful spot doesn't show a single piece of furniture from a much-hyped upcoming collection.