Articles Tagged 'john st'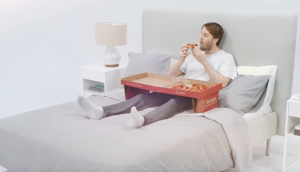 A pizza in bed kind of day
Boston Pizza knows we have days where we like to put on sweats and eat without getting grease and crumbs on the sheets.
Which Canadian ads caught YouTube's eye?
From red lights to red-hot seats, the internet has spoken.
PC puts it all on the table
The food brand contrasts the fun and sentimentality of family meals with sad desk lunches.
John St. puts another notch in its belt
Hate having to remove your pants-holder after over-eating a turkey meal? Get the E.A.T 2000.
Most refreshing murals
Tetley paints the town orange, lemon and pomegranate to promote a new product.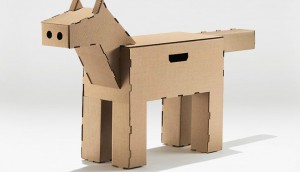 Don't forget your pet
Home Hardware, the SPCA and John St. urge Quebecers to remember all their belongings this Moving Day.
Tangerine's ode to the frugal
From brown bagging it to buying in bulk, the bank's latest spot celebrates savers.
Musical streams
Cashmere plays classical music inside toilets to help shy bathroom visitors go.
PC gets emotional in new spot
The food brand urges Canadians to put their phones away and eat together.
Nightmare on buy and sell platforms
Oh, the horror! VarageSale shows how it can help you avoid "stranger danger."