Articles Tagged 'john st'
Most refreshing murals
Tetley paints the town orange, lemon and pomegranate to promote a new product.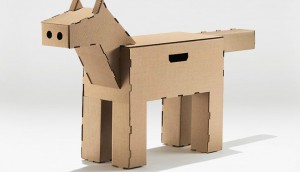 Don't forget your pet
Home Hardware, the SPCA and John St. urge Quebecers to remember all their belongings this Moving Day.
Tangerine's ode to the frugal
From brown bagging it to buying in bulk, the bank's latest spot celebrates savers.
Musical streams
Cashmere plays classical music inside toilets to help shy bathroom visitors go.
PC gets emotional in new spot
The food brand urges Canadians to put their phones away and eat together.
Nightmare on buy and sell platforms
Oh, the horror! VarageSale shows how it can help you avoid "stranger danger."
Why didn't we think of this before?
The Ministry of Transportation and John St. created a clever phone hack to stop you from texting and driving.
In an instant
The Government of Ontario and John St. take on distracted driving.
Tough love from Miami Ad School
A new spot promoting the Toronto school's opening shows that no one gets better by being babied.
What's your tradition?
Fist bumps make it onto the list of family rituals this Father's Day. Schneiders is hoping it does too.