Articles Tagged 'mcdonalds'
What's $5 worth to you?
McDonald's latest ad shows that what you can get (and what you probably don't want) for just a fiver.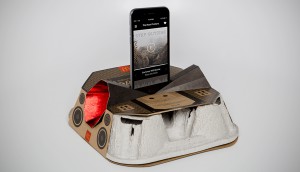 McDonald's makes music
The fast food company tinkered with its cup holders to make a boombox.
Care to order a burger from 1967?
McDonald's Canada celebrates an anniversary with a dash of retro styling.
What you talkin 'bout, Mindy?
A famous face keeps a brand name quiet in these new spots.
Ain't no party like a PJ party
McDonald's jams in jammies to celebrate its All Day Breakfast menu launch.
Time for a classic
Cossette helps McDonald's (and commuters) prioritize lunch.
Four hours of McDonald's food prep
Who wants to watch paint dry when you can watch hour-long loops of bacon sizzling on a skillet?
The beans are back
Coffee has never been so thrilling, romantic or comedic than in McDonald's latest film parodies for this year's TIFF.
McDonald's farmers get the third degree
Watch these kids grill a local rancher with questions that we adults wish we could ask.
The secret lives of Happy Meal toys
McDonald's pets say and do the darnedest things in a new spot promoting the meal and The Secret Lives of Pets movie.