Articles Tagged 'OneMethod'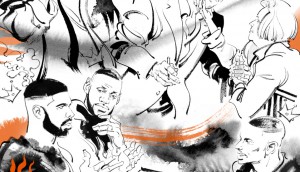 A living mural for TIFF
Bensimon Byrne, OneMethod and Narrative document the fest with artist Kagan McLeod.
Canadian Apparel pops up
Why the OneMeth team is getting patriotic for the weekend.
OneMethod gives a C.R.A.P. (four actually)
The agency recognizes clients who gave it the space to be creative.
A dash of technology, with a sprinkle of conservation
Rachio is like a puddle-free sprinkler that takes care of the yard.
If beards could talk…
Lee Clow's daily musings on advertising and facial topiary.
Not a Colossal waste of time
Feed your soul with inspirational artisans from around the world.