Articles Tagged 'Rosapark'
U-G-L-Y, you ain't got no alibi
Skoda's been called 'the laughing stock of the auto world,' but it says those who live in glass houses shouldn't throw Beanie Babies.
Holograms with a human touch
Rosapark displayed the true beauty of Brussels: its people.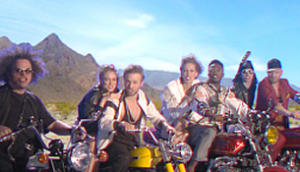 This is not the worst song in the world, this is just a tribute
Rosapark went a pretty long way to drive home a point about grocery delivery. And you know what? We love it.
Can a personal flotation device fit the whole planet?
Non-profit GoodPlanet straps a life vest to a Parisian statue in the name of climate change.
ING Direct comes to the rescue
The digital bank is presenting a cinematic twist on client experiences.
Running for your meal
Who needs money when you can pay for a gourmet meal with a 10k run? Thanks to sports brand Kalenji, that's a thing now.