Articles Tagged 'Snapchat'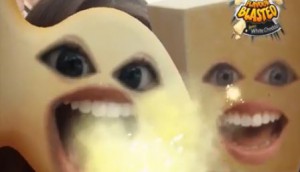 Goldfish Go
Pepperidge Farm is taking over Canada's streets via a partnership with Snapchat.
Cannes look-ahead: A Snapchat-inspired sound exhibit
Artist Christian Marclay and Snap Inc will give guests a taste of sound's emotional pull at the Cannes Lions festival.
WWF France tackles climate change on Snapchat
The #ArcticHotSpot feature shows the realities of our planet for a modern-day audience.
Foot Locker unboxes a new Snapchat strategy
To promote the Air Jordan Gatorade sneakers, the retailer let social media users become an unboxing star for a day.