Articles Tagged 'TBWA/Paris'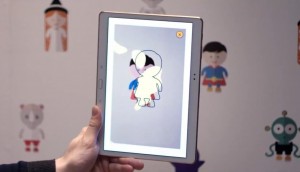 Scan the wallpaper, hear a story
An app that creates children's stories out of characters on their bedroom wall.
This isn't your ordinary obstacle course
Inter-LGBT takes a grim look at the hurdles an LGBT person must battle every day.
A rivalry goes to new heights
McDonald's erects a giant billboard to take a shot at Burger King.
Instant V
Voyages-sncf.com's red lips take you to places you want to go.