Carte Blanche ideas coming to a city near you
Stolen, smoky and smart shelters: these are a few of the industry's favourite things to come true in outdoor ads.
Driving high can impair your vision. And seeing what the world looks like through a pair of cloudy eyes lit up on a board in downtown Toronto can have quite the impact.
So say the judges of this year's Carte Blanche for Creatives, an Astral out-of-home contest in its seventh year. The winners for the Toronto and Western Canada markets were picked from a list of 341 submissions.
Candidates were chosen based on the campaigns they were asked to imagine for Astral's transit shelters in Toronto and its large-format digital billboards in Western Canada. Winning teams will head to France for the Cannes Lions International Festival of Creativity; their clients win $50,000 to run the campaign on Astral's network. The Carte Blanche for Creatives winners for the Montreal market will be announced on May 26.
Toronto
First Prize
Jenny Luong and Martin Stinnissen (John St.), Ontario Ministry of Transportation
The aforementioned campaign, "Cloudy Vision," fills the space between the glass in the transit shelters with smoke to illustrate how weed can impair your vision while driving.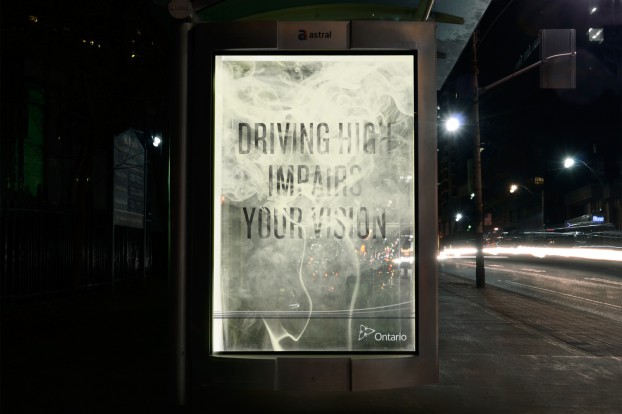 Second Prize
Zachary Bautista and Ariel Riske (Lg2), Desjardins
This idea highlighting insurance company Desjardins' theft coverage policies shows exactly what they're meant to defend against by making the rest of the shelter mysteriously disappear.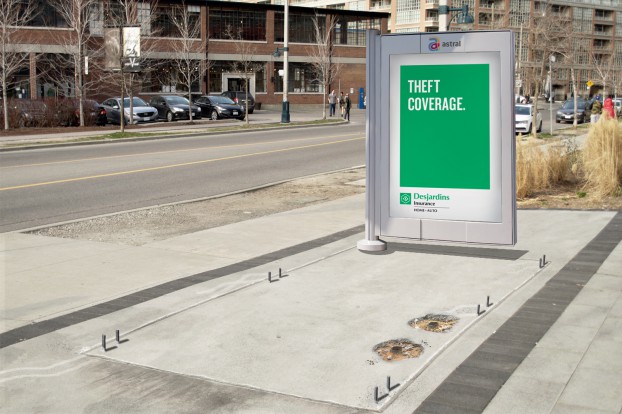 Third Prize
Andrea Romanelli and Jon Taylor (Zulu Alpha Kilo), Audi
By using a little motor tied to real-time weather data, this transit shelter can mimic what a driver of the Audi A3 convertible might do, opening up the roof when it's sunny and bringing it down when it rains.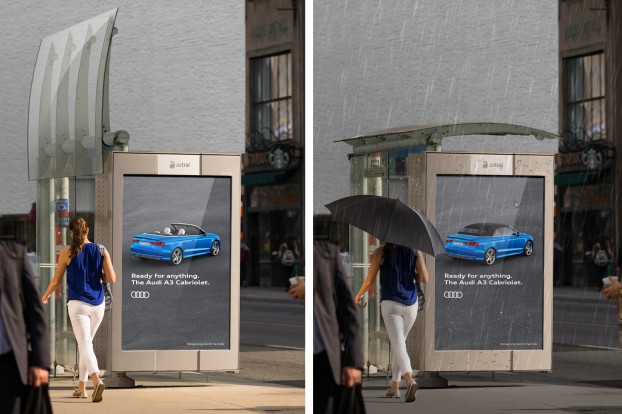 Western Canada
First Prize
Sean O'Connor and Melissa Haebe (Rethink), Molson
Finding yet another way to link Molson to hockey, "The Molson Live Beerboard" illustrates the scores of NHL games featuring a market's home team by changing the levels of beer in each cup; the more goals a team has scored, the more beer is in their pint glass.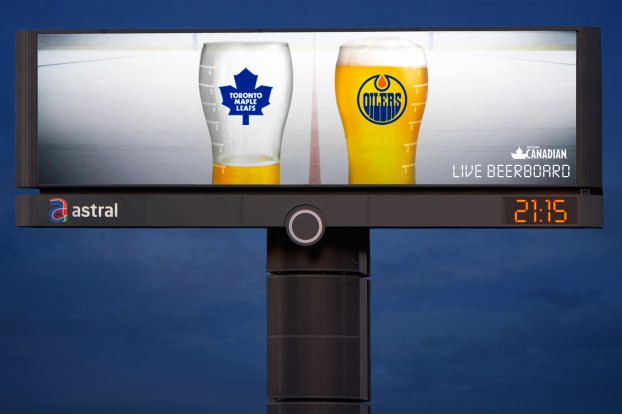 Second Prize
Morgan Tierney, Leia Rogers, Chris Staples, Ian Grais (Rethink), Shomi.
Also going to a team from Rethink, this board for Shomi suggests something from the streaming service's catalogue of films and shows based on the time of day.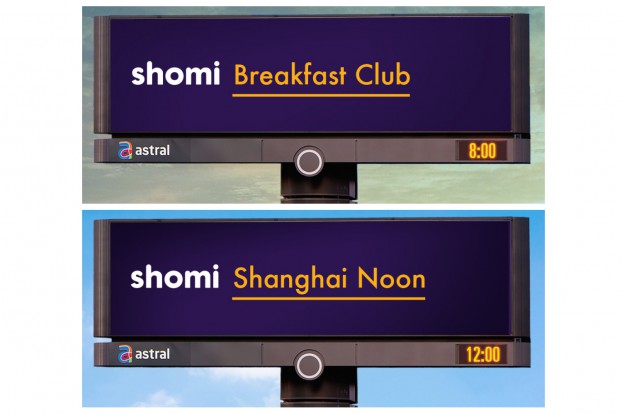 Third Prize
Kate Roland and Allison Chambers (123w), Vancouver Art Gallery
Another concept based on the board's digital clock, "Art Any Time" shows a different piece of art from the Vancouver Art Gallery's exhibits and collections every minute, with the time corresponding to the year the piece was created.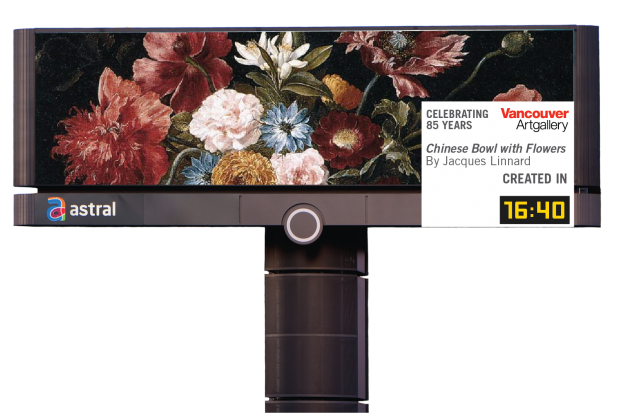 With files from Josh Kolm. A similar version of this story appeared on Media in Canada.