Take a walk on the dessert side
Have you ever seen six speed-walking mascots dressed in Fibre 1 Cheesecake Bar costumes and lived to tell the story?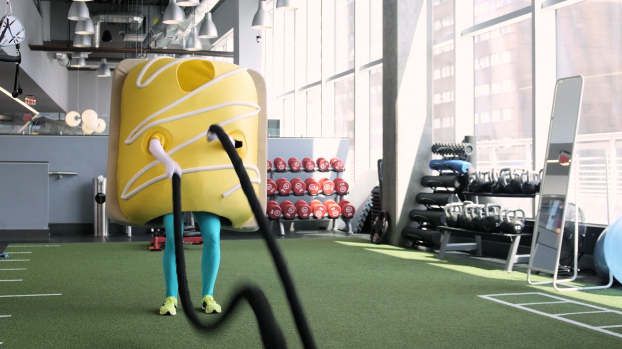 What's your post-supper snack of choice? Chocolate, potato chips or granola bar?
Jason Doolan will tell you that many of us will choose the first two options before considering the last. However, the General Mills director of marketing thinks convincing consumers, particularly millennials, to reach for its new snack bar in the evenings should be a cake walk (literally).
On Saturday's National Cheesecake Day, Doolan and the team at Diamond Marketing held a "Cake Walk" to mark the arrival of Fibre 1′s new Cheesecake Bar in Canada.
The brand's faith lies in the taste of the product (which Doolan describes as "phenomenal" but without as much guilt with its 150 calorie count and dose of fibre), so the trick is to get people to try it. As always in the summer, the streets are rife with product sampling, which meant Fibre 1 had to do something eye-catching.
Enter six speed-walking mascots dressed in Cheesecake Bar costumes, handing out free samples Torontonians along a predetermined route in the downtown area.
The "Cake Walk," says Doolan, was designed to be highly targeted (millennial urbanites), visually interesting (a pack of oversized cake bars heel-and-toe racing), and shareable ("95% of millennials are on social" and always looking for something entertaining to share). "Nothing's crazier than speed walkers in Trinity Bellwoods Park. It's really just designed to be fun and outrageous."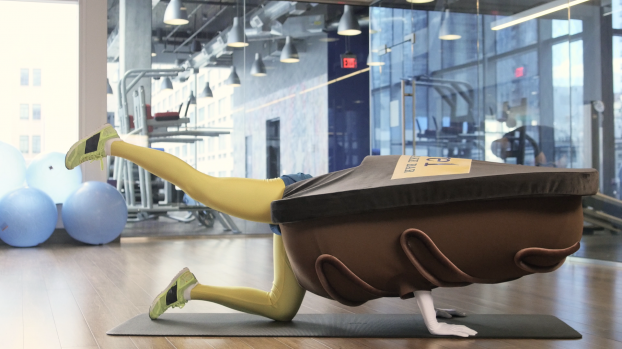 Fibre 1 is banking on the new "healthier-for-you dessert alternative" to help the brand corner the shoulder period of the day (evenings) where snack bars are rarely a consideration, explains Doolan.
"This whole category is a mid-morning to mid-afternoon occasion," he says, adding that while the goal is to steer people to snack on the bar in the evenings, the brand's messaging won't necessarily communicate that. If its marketing drives perceptions too tightly and pigeon-holes the bar as an evening snack, consumers might end up not considering other time brackets, such as the breakfast period. "We're trying to get people to connect the dots themselves."
The new bar launches with a TV spot that began airing July 18 (which was adapted from a U.S. spot internally), with media planning handled by Cossette Media and PR outreach by Fisher PR. In addition to social videos that Fibre 1 used to promote the "Cake Walk" prior to the weekend event, the brand has tasked Diamond Marketing to use footage from the walk and create a 30-second online spot. The marketing team will also work with 35 Canadian bloggers and influencers through to October to develop branded content and amplify awareness around the arrival of the new bar with posts on Facebook and Instagram.