Reitmans returns to denim
The retailer brings back Meghan Markle for a new fall campaign that's all about the right pair of jeans.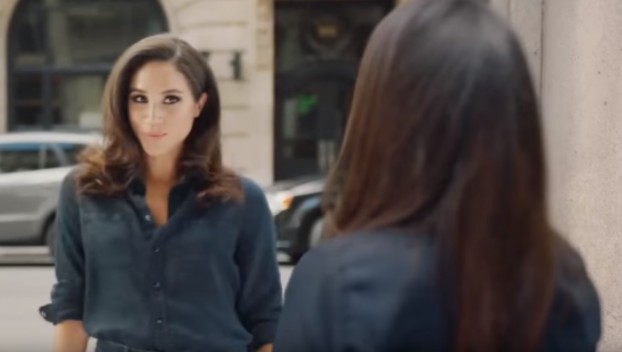 Reitmans has tapped celeb spokesperson Meghan Markle for the third chapter of its "Reitmans. Really.", this time focusing on the right pair of jeans.
In a new spot for fall, the Suits actress catches her reflection and finds it has a mind of its own. The idea was to leverage Markle's fashion credibility to position Reitmans as a go-to destination for jeans, while focusing on the idea that the right pair can change your day, according to the brand.
Creative on the campaign, which includes an extended online spot, was led by Tank, with OMD on media. More video content around fall fashion tips and trends, featuring Markle, are running online, with in-store and social media supporting the campaign.
While the Markle campaign does include fall fashion overall, this isn't the first push Reitmans has had for its jeans. Last May, it worked with Marketelle to position its styles as more youthful while also emphasizing its array of fits, one of its main points of differentiation.
From Strategy Daily