Keurig makes things simple
The brewer is getting cheeky in a campaign that disses the drip.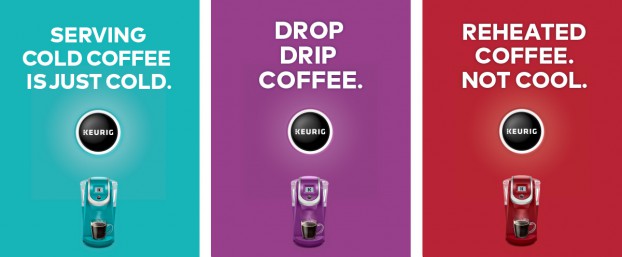 Keurig is looking to get coffee lovers to ditch their old brewers with a new campaign that focuses on simplicity and convenience.
Across pre-roll video, web ads, out-of-home and radio, the campaign shows how much easier Keurig's single-serve coffee systems are to use than traditional coffee-making methods. The OOH and display ads focus more on how brewing a single cup is faster and fresher than drip coffee, while a series of pre-roll ads use a range of different situations to show how easy making coffee with Keurig can be.
Sid Lee led creative on the campaign, with media by PHD.
The simplicity that comes with single-serve coffee has long been a key element of Keurig's brand promise, but Caroline Losson, VP of marketing, says this is the first time the brand has zeroed-in on it like this.
Leading up to the campaign, Keurig's consumer research included taking away people's brewers, which lead them to realise what they like most about Keurig.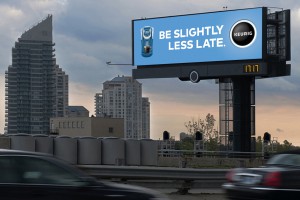 Losson, who joined Keurig earlier this year, says the brand has tried a range of different tones in its previous communications, but going with a more humourous route for this campaign was an effort to stand out. While Keurig's brand awareness is growing, business growth and getting people to make the switch from drip coffee to a Keurig brewing system is the company's primary goal.
The main target for this campaign is coffee drinkers over 30, but Losson says more material targeting younger consumers will be released in the months ahead.