Playing the blame game
YWCA points the finger at finger-pointers with a clothing label that's not what it seems.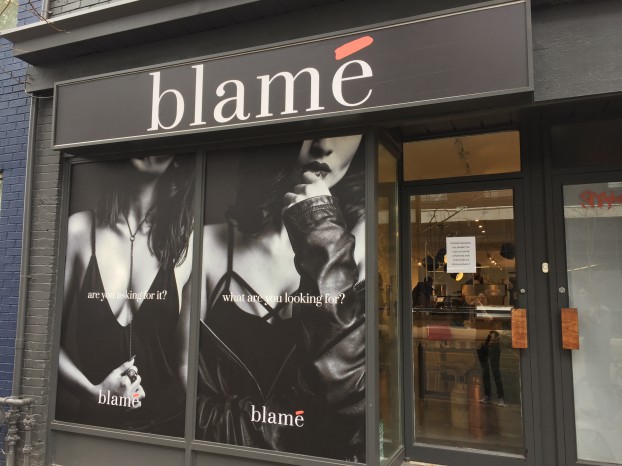 "She's 16, why was she that drunk where she doesn't remember? It could have been much worse. She's lucky."
Not exactly the assessment a young girl expects to hear from someone who even three-year-olds idolize. Tennis player Serena Williams, and many other skeptics from columnists to judges to social media trolls, practised brutal victim blaming after a young girl came forward with allegations of being drugged and gang-raped in 2013 at a high school in the U.S.
"Victim blaming is sometimes something that you stumble into. Normal, decent people could be in that role, and just arrive there without thinking," Juniper Park\TBWA's Terry Drummond said outside a storefront in Toronto's west end, hours after it had been converted into a pop-up for new fashion label, Blamé.
Moments before the CCO gave strategy a tour of its four walls, Drummond was delegating the placement of gold-rimmed glass tumblers, mod dresses and shorts, and red hot lipstick canisters. Each item, while disguised as the fashion brand's product line, is actually a tangible symbol for why some people believe women deserve to be assaulted by a man.
The brand isn't really a brand, but the message being presented by the agency on behalf of YWCA is disturbingly real.
"#NeverBlameTheVictim" launched Nov. 25 (the International Day for the Elimination of Violence Against Women) with the Toronto pop-up and a series of short videos on social media that teased items from the Blamé fashion label and invited people to visit the store. When inside, they were confronted with tags on each of the items that featured cruel and unusual quotes taken from people's Twitter accounts and from judge's verdicts.
For example, "Set a trap lipstick" was named after a quote found online: "If lipstick wasn't a trap, I don't know what is. F-K you want me to rape your face. That's asking for it." A garment with the name "Sum tight dress" and callous remark elicits a similar disturbing reaction.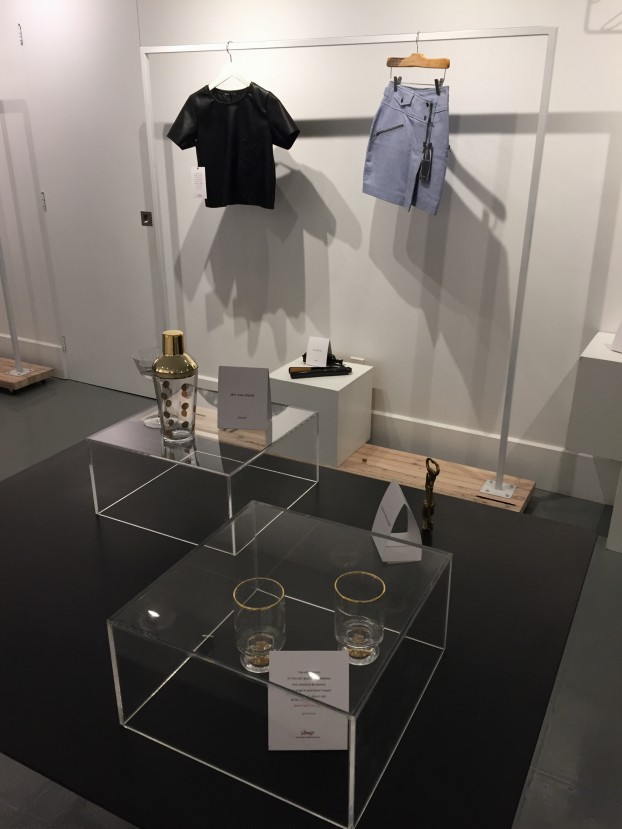 "Almost everyone you know would wear a dress like this, at some point, to dress up. My grandmother wore lipstick, would she be asking for it? It's outrageous," Drummond says.
"[We're] creating expressions of victim blaming in a store format," he said. "You walk in, you see a really nice dress, you think 'That's something that would be in my wardrobe,' and then you realise that this very ordinary garment is just the kind of thing that a woman could be wearing while she's raped and then later used against her when she tries to get a conviction for it."
In fact, only three out of 1,000 sexual assaults in Canada lead to a conviction. "That unpleasantness is one of the contributing factors why people don't bring assaults forward."
The campaign is a departure from the organization's celebrated "#NotOkay" campaign, which spoke out against images of violence against women in entertainment. "Previously, the campaign really focused on just assault itself, which is a huge problem that's really hard to solve. And so is victim blaming, but it also seems so much more in our reach to solve," Drummond says.
In addition to the pop-up and teaser ads, YWCA is also promoting the message around victim blaming with a moving PSA that shows how a woman literally carries the burden of rape for the rest of her life, by showing a man who raped her, and the naysayers who blame her, symbolically climbing on her back.
Via Strategy Daily