Nothing says Canada 150 like hockey
Scotiabank kicks off the sesquicentennial year with kids and the national pastime.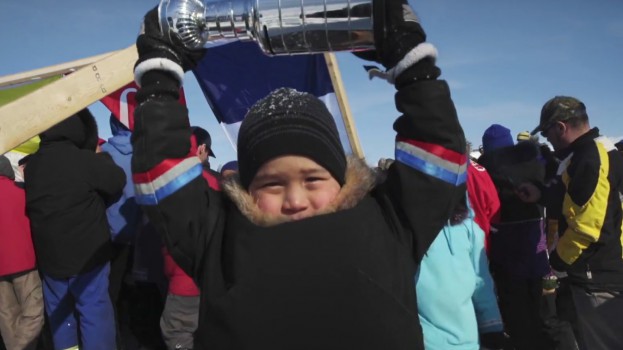 The beginning of 2017 isn't just any new year in Canadian advertising. As the country celebrates its 150th birthday, brands will be looking to get in on the celebrations with emotional pitches that reflect the national identity.
Scotiabank didn't waste any time getting its new spot out to mark the anniversary. Keeping with its "#The5thSeason" platform, with creative from Bensimon Byrne, the bank is using hockey as the entry point into national pride. The ad features current and former stars, including Calgary Flames legend Lanny McDonald, former Team Canada captain Cassie Campbell-Pascall, and Nashville Predators star P.K. Subban.
"Because there's no greater gift on Canada's birthday than hockey," the ad ends.