PC gets emotional in new spot
The food brand urges Canadians to put their phones away and eat together.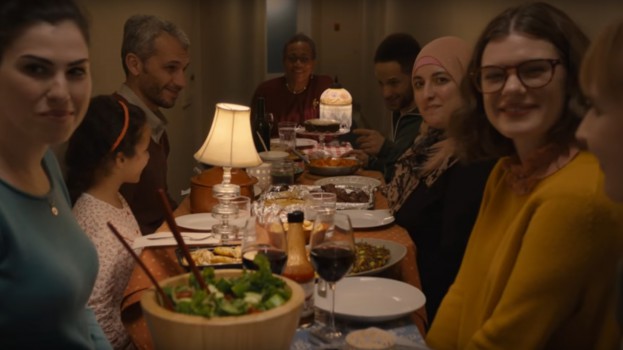 The feeling of alienation that comes with being in a public space surrounded by people staring down at their phones is widely shared. Brands from Nature Valley to ParticipAction have been tapping into it for more than a year. President's Choice is the latest, highlighting meal times as the moment to reconnect in its #EatTogether spot.
The two-and-a-half-minute ad launched on New Year's Day during Sportsnet's broadcast of the annual NHL Centennial Classic, and is now being promoted on social media. It features a woman, disenchanted by the lack of human connection during her commute home from work, who sets up a dinner table in her apartment building's hallway and nervously waits for others to join. They do, with a multicultural collection of neighbours adding chairs, tables and various dishes, while leaving their phones behind. The spot by John St. ends with the line, "Nothing brings us together like eating together."