Secret takes on the boys' club in latest pitch
The deodorant brand's new "Stress Test" ads feature female coders.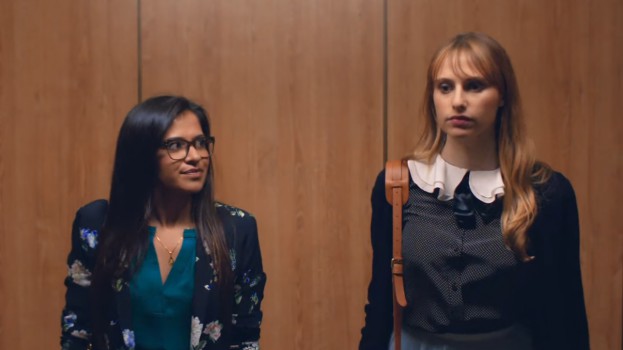 Cue the drum roll.
Tensions are high in Secret's latest "Stress Test" ads, featuring  Ash and Emma, two coders doing some last-minute prepping on the elevator ride up to their big pitch. Not only do the duo have to go over facts and figures – they have to anticipate the casual sexism they'll face in the boardroom: lines like "I doubt you girls could pull that off" and "Who coded this?"
The spot ends with them exiting the elevator, the line on the screen reading "Ash and Emma's pitch adds two more girls to the boys' club."
The other ad, "The Bear," has them in the same situation, this time building each other up with a pep talk.
The P&G brand launched the "Stress Test" series, by Wieden + Kennedy, last year with a young woman prepping in a bathroom mirror before asking her boss for a raise.
Via Adweek