Forget your driver's license
This wearable combines biometric fingerprint and voice recordings so your identity is never questioned.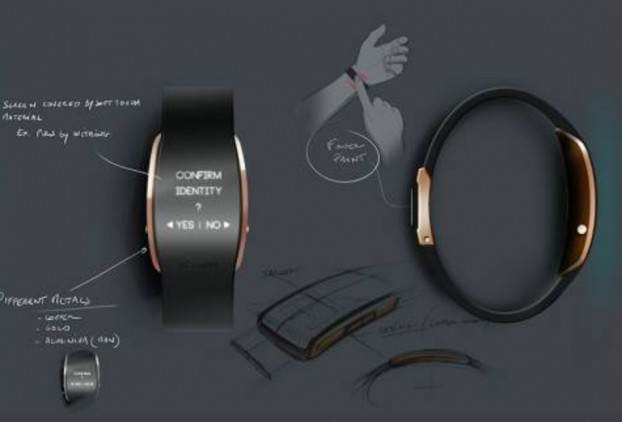 We weren't the only ones jonesing after the inventions presented at last week's Consumer Electronics Show from afar. The best of the best new tech were displayed on stalls on the Las Vegas showroom floor, and some of them were recognized by the conference as part of its Innovation Awards. Here, Stimulant looks at five new creations you should probably be aware of for your next water cooler talk or, better yet, brainstorm/pitch meeting.
"ID, please."
This Stim writer loves and hates to hear those words when approaching stocky bouncers. First, dear bar minder, thanks for the age miscalculation that had you shave off 10 years. Second, curse you for denying access to your establishment as my driver's license sits in my sock drawer.
My personal love-hate dilemma could one day be a thing of the past, however, as uBolt re-imagines a world where personal identity and credentials (perhaps even age), is available at the wrist of your hand.
In a nutshell, the wearable device combines fingerprint technology and voice recordings to provide ID to anyone who asks. Made in France by a security company called uConekt, the device is mostly meant to protect a person's transactions from being hacked, as well as any data breaches. Only the wearer can confirm everyday transactions, and they can even use it in combination with a loyalty program, just by being themselves.