Power from the ceiling Gods
Phone battery dead? Stay where you are. This tile can wirelessly charge your device as you stand.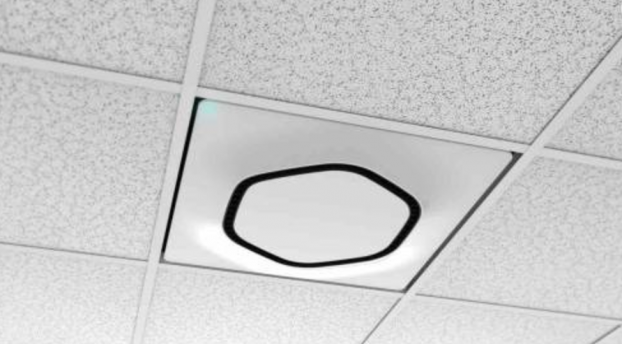 We weren't the only ones jonesing after the inventions presented at last week's Consumer Electronics Show from afar. The best of the best new tech were displayed on stalls on the Las Vegas showroom floor, and some of them were recognized by the conference as part of its Innovation Awards. Here, Stimulant looks at five new creations you should probably be aware of for your next water cooler talk or, better yet, brainstorm/pitch meeting.
Magic felt real the day wireless internet became a thing. And now that feeling of sorcery is back with the creation of a standard-looking ceiling tile (of all things!) that provides wireless power for electronic devices  — from tablets to smoke alarms.
Stand under the Cota Tile with a 2% phone battery and, within minutes, invisible juice is sent to the dying device. Heck, you could stand 30 feet away (no further), and it'll still be set to charge. They can be placed in offices, hospitals, coffee shops and homes to provide safe and convenient power without any of those pesky charging cords that many (we're not alone here, are we?) lose on a near-daily basis.