Hot spring on a cold beach
Here are the winners of the Winter Stations Design Competition, coming to Toronto's beaches Feb. 20.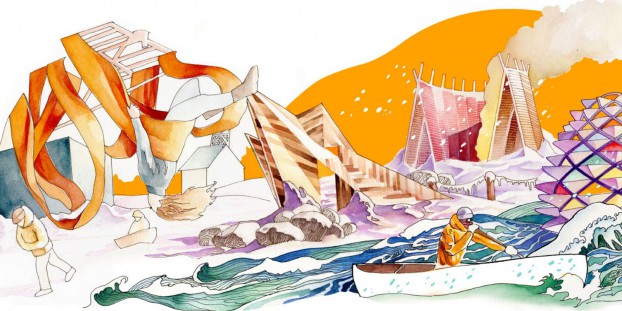 Visitors to Toronto's beaches next month will have their pick of a Japanese hot spring, a floating forest and various illusions involving mirrors when the Winter Stations Design Competition returns to the city's east end waterfront.
Designed to draw visitors to what is a largely forsaken area in the winter months, the competition to transform lifeguard stations into art installations – now in its third year – has its list of winners that will occupy the waterfront from Feb. 20 to March 27. This year's theme is "Catalyst": the jury selected work that opens and reinvents the landscape for visitors while also emphasizing materials that can be reused or re-purposed.
RAW Design, Ferris + Associates and Curio created the competition.
Here are the winners you can look forward to finding beginning on Family Day weekend next month: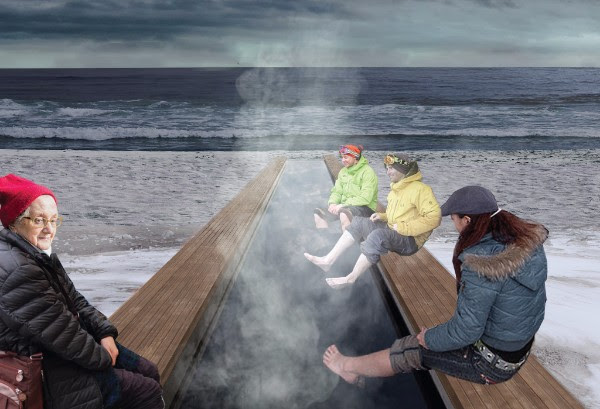 "I See You Ashiyu," by Asuka Kono and Rachel Salmela of Toronto, takes the idea of a Japanese hot spring to warm up your toes.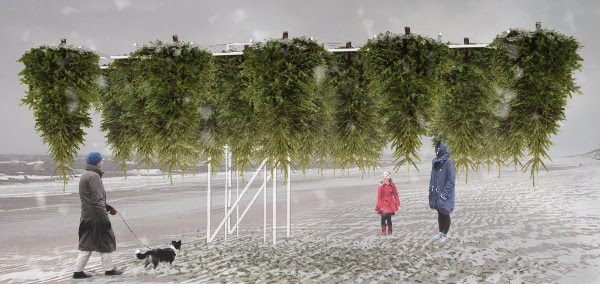 "North," by Montreal's Studio Perch, features a canopy of 41 fir trees suspended in mid-air.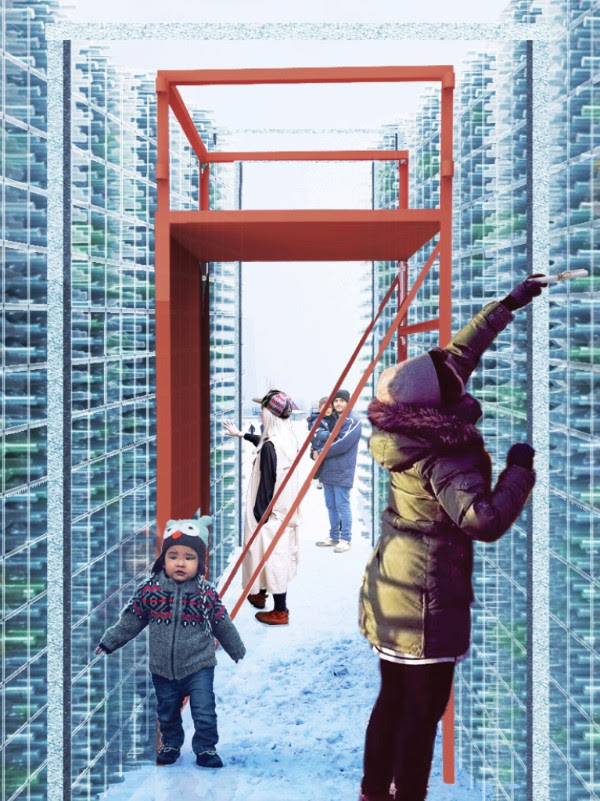 "Collective Memory," by Mario García, from Barcelona, Spain, and Andrea Govi, from Milan, Italy, takes its inspiration from Canada's growing foreign-born population. The installation represents shared anecdotes with walls made from recycled bottles, "the archetypes of the lost message."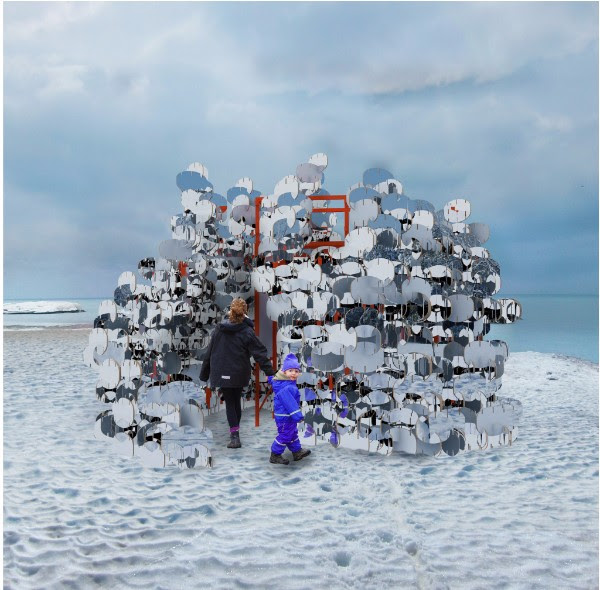 "BuoyBuoyBuoy," by Toronto's Dionisios Vriniotis, Rob Shostak, Dakota Wares-Tani and Julie Forand, creates the impression of buoys floating on waves with its structure on the snow.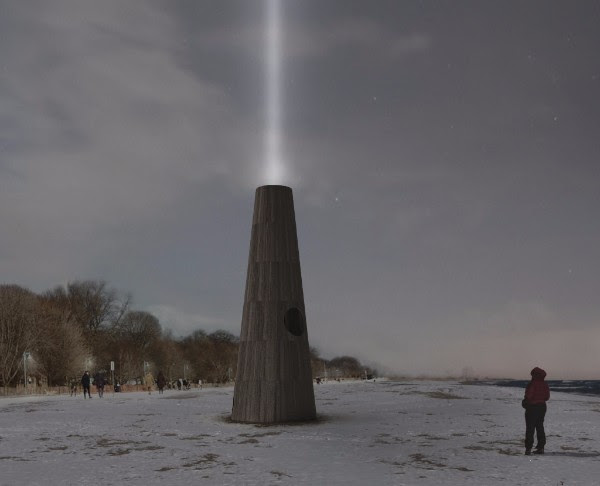 "The Beacon," by Joao Araujo Sousa and Joanna Correia Silva of Porto, Portugal, is a conical lighthouse wrapped in aged wood.
The event will also feature three student installations.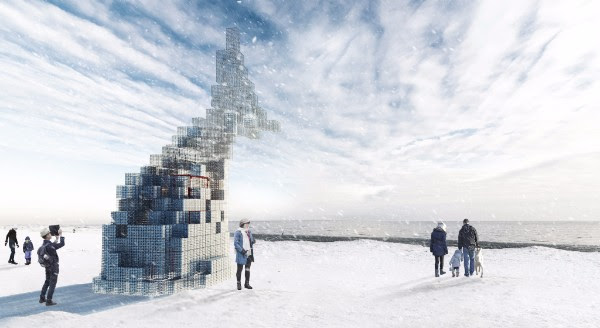 "Flotsam and Jetsam," by the University of Waterloo team (Nicola Augustin, NegarBehzad Jazi, Anne Cheung, Bryce Clayton, Catherine Cohen, Mona Dai, Sarah Donaldson, Parshan Fatehi,  Allegra Friesen, Golnaz Jamshidi, Carly Kandrack, Ryan Pagliaro, Elida Pletikapic, Alexandra Sermol, Kirsten Sheppard-Neuhofer, Eric Sviratchev, Joel Tremblay and Danny Wei)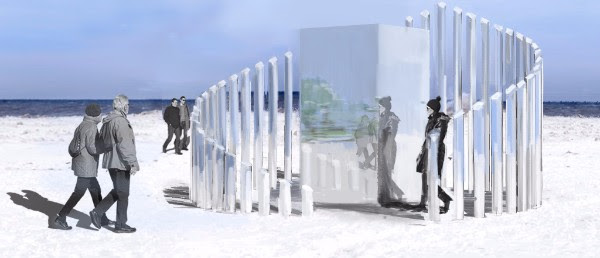 "Aurora," by the Humber College team (Jenessa Atkinson, Aaron Bavle, Jason Carreiro, Gabriela Merka-Derez, Kimberly Michelle Czornodolskyj, Karun Ramani, Trish Roque, Roxanne Van Dam, Qiao Wang, and professor Marcin Kedzior).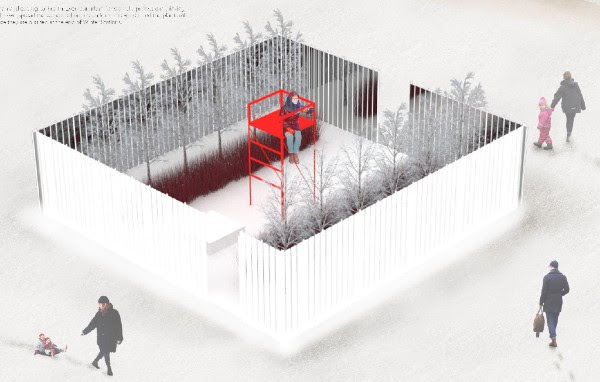 "Midwinter Fire" by the University of Toronto team (John Beeton, Herman Borrego, Anna Chen, Vikrant Dasoar, Michael DeGirolamo, Leonard Flot, Monika Gorgopa, James Kokotilo, Asuka Kono, Karima Peermohammad, Rachel Salmela, Christina Wilkinson, Julie Wong, Rotem Yaniv, and assistant professor Pete North.