150 ways to play like a Canadian
ParticipACTION releases its anniversary "play list," complete with illustrations and descriptions.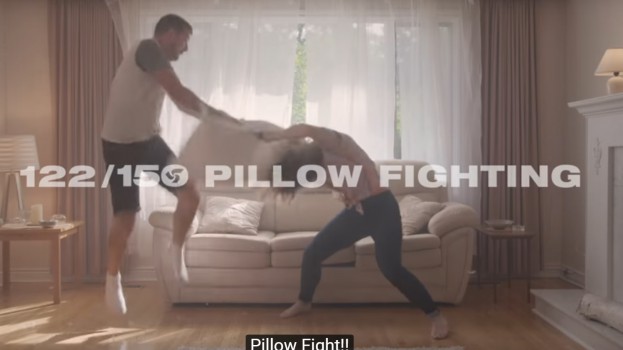 All of us in this 150-year-old country know what snow shovelling is, and most of us aren't thrilled to do it, even if it is classified as a patriotic duty.
Fortunately, many of the activities listed in ParticipACTION's "150 Play List" campaign are more associated with inspiring joy. There's tree climbing, for example. And scavenger hunts. And hacky sack (fine, roll your eyes).
The organization has created an online encyclopedia of 150 Canadian physical activities, complete with origin stories, how-to guides, locations and guidelines for those with mobility limitations or cognitive disabilities.
Another example is Snowsnake, a javelin-like toss practised in various indigenous communities requiring a large, flat, snowy area. Kinball, invented in Quebec in 1986, requires opposing teams to prevent a large ball from touching the floor.
Unfortunately, raking leaves also counts.
The organization started with a call-out for ideas in the fall. It launched a new video this month to build some hype.
Credits:
Brand: ParticipACTION
Creative agency: Zulu Alpha Kilo
Media: Cossette
PR: H+K Strategies
Experiential: T1
French adaptation: The French Shop