It's Shatner's turn to say sorry
The actor and Montreal native invites New Yorkers to his city's birthday party.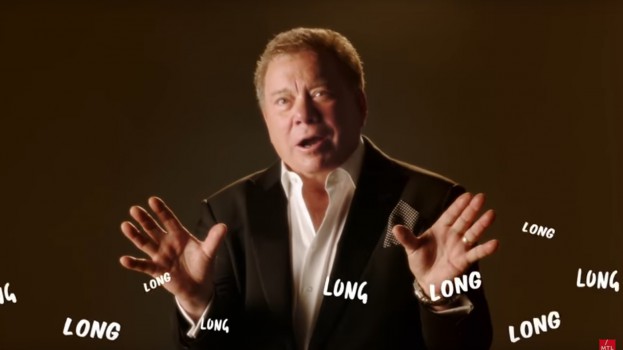 The apology was already issued more than a month ago but it's added an echo that could drown out the original message: William Shatner.
Yes, this native son of Montreal is inviting you to his city's 375th birthday, joining the chorus of smug regret. "Sorry for the non-stop dancing, laughing, eating and partying you'll be hearing," Shatner says, rather insincerely. But the coda – "All. Year. Long." –  is delivered as he performs a little tap number, which is bound to win over any cynical neighbour.
The mostly online campaign by Lg2 and Touché launched in December (targeting Toronto and Ottawa), and Shatner was chosen to court the city's biggest neighbour to the south, New York.
Credits:
Client: Tourisme Montréal – Danièle Perron, François Poulin, Bassira Côté, Aline Vinel
Agency: lg2
VP, creative director: Marc Fortin
Creative directors: Marilou Aubin, Stuart Macmillan, Katherine Melançon
Creative: Marilou Aubin, Stuart Macmillan, Éric Bouchard, Katherine Melançon, Jean-François Perreault
Strategic planning and user experience: Alexis Robin, François Royer Mireault, Geneviève Monette
Chief of content: Joelle Choquette, Malika Desrosiers
Account services: Audrey Lefebvre, Stéphanie Pellicer, Évelyne Harnois Lebeau
Agency producer: Mélanie Bruneau
Production: Roméo & Fils
Director: Didier Charrette, Dent de cuir
Media: Touché! – Martin Soubeyran, Sophie Labarre, Karine Hettel, Mélanie Baillargeon, Frederic Authier