Take a bite out of this poster
A North Carolina chocolatier celebrated its fifth anniversary with an edible ad.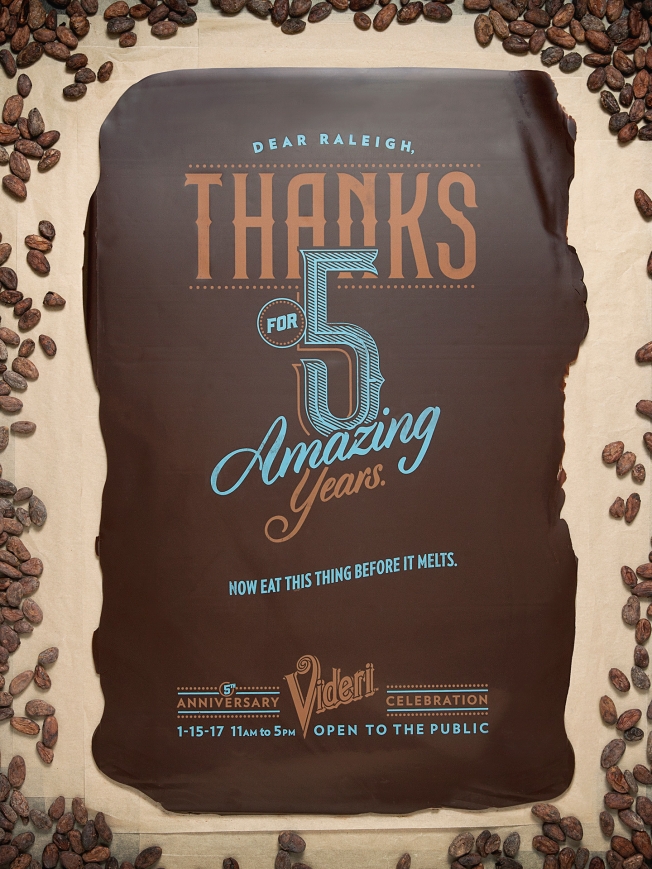 Raleigh, North Carolina's Videri chocolates wanted to mark its fifth anniversary in an emblematic way – something its loyal patrons could sink their teeth into.
Agency Baldwin& helped the chocolatier incorporate its product into the messaging, creating some exceptionally tasty posters. The chocolate advertisements, inviting consumers to an anniversary celebration, were displayed at Videri as well as local restaurants, shops breweries and art galleries. And people were encouraged to take a bite: "Now eat this thing before it melts," one poster said.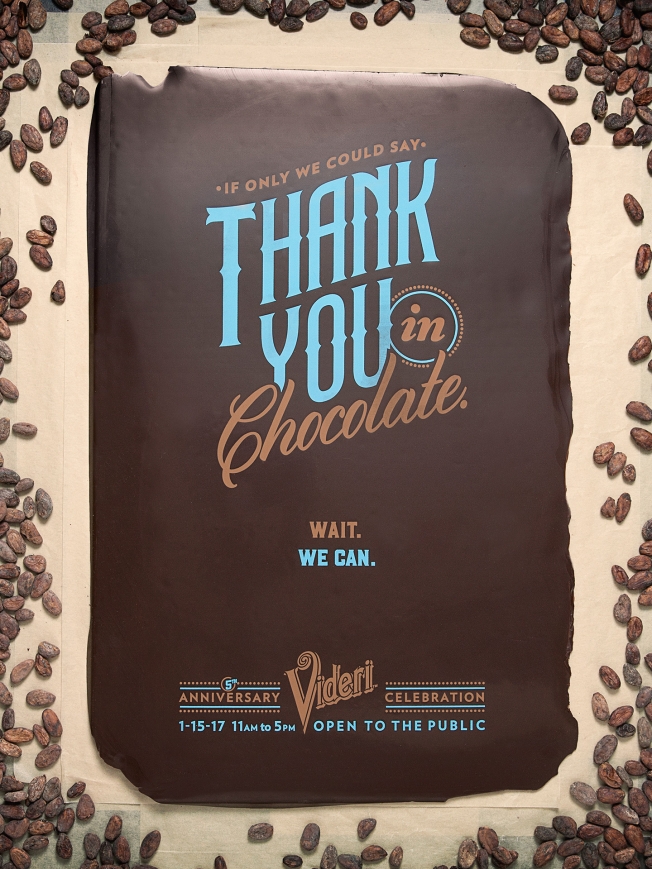 Via Adweek
Credits
Client: Videri
Agency: Baldwin&
CD; Jen Matthews
AD: Christopher Stollmeyer
CW: Britton Upchurch
CD, CW: Chad Temples
CCOs: David Baldwin, Bob Ranew