The Dairy Farmers' waterfall of tears
Prepare to well up with creative envy: this crying sign at Union Station is a media smart extension of the org's latest platform.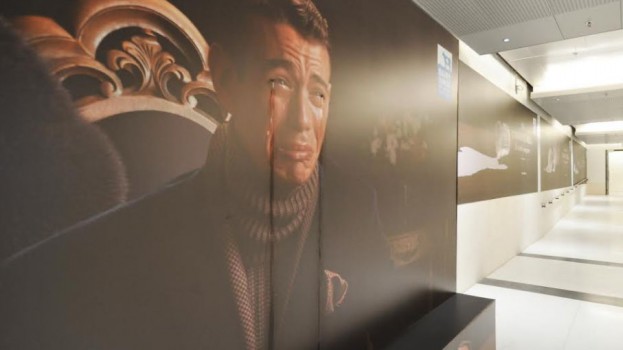 The Dairy Farmers of Canada has a new campaign in market that's focused on highlighting the product quality with spots (below) depicting people literally crying over spilled milk. The idea has now crossed into reality in a busy transit hub.
Along with the TV, online and cinema spots featuring a dramatic, mannequin challenge-esque scene of people crying over a pot of spilled fondue, the campaign has been brought to life with an OOH featuring a waterfall of tears at Toronto's Union Station. The campaign's media is from Initiative, creative is from DDB and OOH from Clear Channel.
Victoria Cruz, marketing and retail director at the Dairy Farmers of Canada, said with the creative focus on crying over spilled milk products, the team knew that had to be brought to life literally.
The 12 foot by 9 foot mural is equipped with a timer that automatically turns the tears on when Union Station is open and off when it's closed, Ari Zagury, account executive at Clear Channel, told Stim's sister publication, MiC. When it's operating, a  pump recirculates water through the water lines out tiny nozzles in the corners of the model's eyes. He said a special filter was added to the bottom of the mural to prevent splashing.
The crying mural is paired with more static wall murals and video boards in the York Concourse of Union Station. The activation will be live for one month.
The new campaign is the first consumer push to feature the Dairy Farmers' new certification and marketing logo, created by Karacters Design Group. It's designed to be more eye-catching and straightforward, as well as easier to spot by grocers on the shelves.
Cruz said a second flight of the promotion will be in market this summer, with more OOH planned for the ongoing campaign.
From Media in Canada