The spiders are on our side
The Canadian Centre for Child Protection uses an animated video to take on a difficult subject.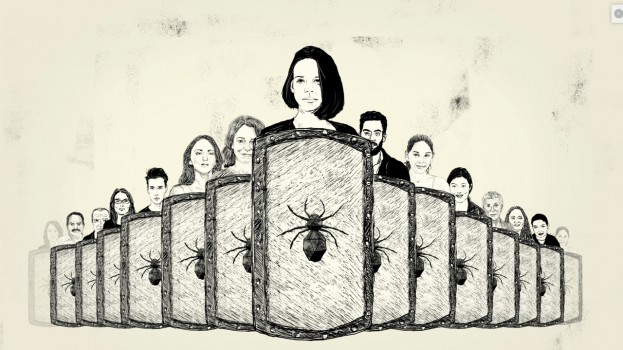 In most cases, spiders crawling across the globe, obliterating humans in their path, would be a terrifying proposition. Not so in the animated video from No Fixed Address and Nice Shoes Creative Studio for Project Arachnid, the Canadian Centre for Child Protection's effort to rid the internet of child sexual abuse images.
The video does the difficult work of explaining a horrific reality without scaring away the viewer. "It was very important to us to find a way to reflect the gravity of the matter, but not make people look away. We didn't want the problem to seem insurmountable," said Shawn James, CD at No Fixed Address, in a press release.
Project Arachnid interviewed 128 adults who had been sexually exploited as children (with the abuse filmed) and found most still feared being recognized with the images continuing to circulate online. The project works with police forces to locate and remove images using photo DNA technology and digital fingerprints.
The video is inspired by Manga and graphic novels, darkly illustrating the problem. The globetrotting spiders are the embodiment of the project, scouring the earth for images to take down.
Credits:
Agency: No Fixed Address
Creative Director/Writer: Dhaval Bhatt
Creative Director/Art Director: Shawn James
Group Account Director: Rebecca Ho
Account Supervisor: Gillian Craig
Broadcast Producer: Clair Galea
Animation/Production: Nice Shoes Creative Studio
Creative Directors: Gary Thomas, Matt Greenwood
Design Director: Stefan Woronko
Executive Producer: Kristen Van Fleet
Audio: Pirate Toronto
Track Directors:  Tom Eymundson, Callie O'Reilly
Music:  Mark Rajakovic
Audio Engineer:  Keith Ohman
Producer: Joanne Uyeyama