Wake up like a baby
A new Ikea commercial cleverly injects youth into its products.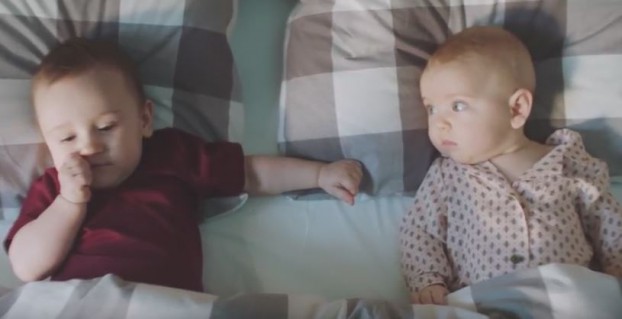 Now that's an age-defying product we can get behind.
Ikea's latest commercial out of Poland, by agency Grey, taps into an adorable trend of putting babies in adult clothing and scenarios to prove a point about its furniture. "You always feel reborn waking up in a comfortable bedroom furnished your way," a voiceover says at the end of the spot that shows a couple of babies aging as they go about their morning, and coming home after a long day at work as two tired adults, ready to go to bed and start all over again the next morning.
Credits:
Client: Ikea
Advertising Agency: Grey Group, Warsaw, Poland
Creative Director: Jakub Korolczuk
Art Directors: Aneta Szeweluk-Skarbek, Michał Rudek
Copywriters: Natalia Dudek, Mateusz Gaca
Client Service: Katarzyna Szewczuk, Małgorzata Łoza, Julia Czerniuk
Strategy: Agnieszka Gozdek, Weronika Sołtysiak
Production House: DOBRO
Additional Credit: Johan Sthal