Empires unite
Historical figures from disparate eras join forces on the battlefield in this spot for a mobile game.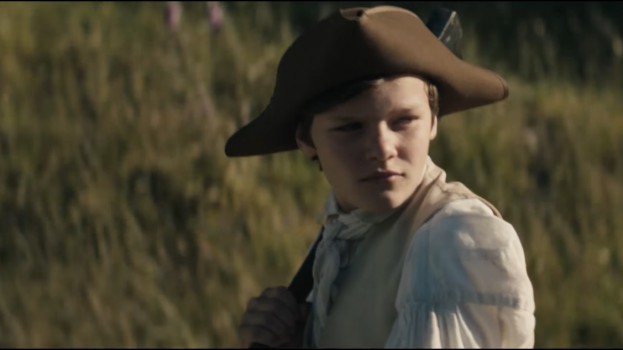 The birth of King Arthur. A young, axe-wielding George Washington giving British soldiers a knowing glare. Empress Wu Zetian in a clifftop carriage.
It's all a prelude to the charging armies in "The Battle of Evony," a two-minute online video for mobile game Evony: The King's Return, by Top Games.
The ad from Butler, Shine, Stern & Partners stars Aaron Eckhart (The Dark Knight), Jeffrey Dean Morgan (The Walking Dead) and Fan Bingbing (X-Men: Days of Future Past) as leaders from different historical periods united on the battlefield. A 30-second version will air during the Super Bowl on Feb. 5, with 11 ads that expand the story airing throughout the year.
​Credits:
Client: Top Games
Agency: Butler, Shine, Stern & Partners
Chief Creative Officer: John Butler
Executive Creative Director: Keith Cartwright
Executive Creative Director: Tom Coates
Creative Director: Mark Krajan
Creative Director: Chris Toffoli
Associate Creative Director: Sinan Dagli
Associate Creative Director: Luke Zehner
Senior Art Director: Lydia Dunay
Senior Copy Writer: Nick Zacher
Director Integrated Production: Vince Genovese
Senior Producer: Lori Pisani
Group Account Director: Cristiano Alburitel
Account Supervisor: Danielle Patipa
Account Executive: Patrick Gregory
Business Affairs: Nihad Peavler
Production Company: Furlined
Director: Henry Hobson
President: Diane McArter
EP/Director of Development: Ben Davies
Producer: Aris McGarry
DoP: Alwin Kuchler