Food for lust
Foodora and Durex couple up to boost libidos with edible aphrodisiacs.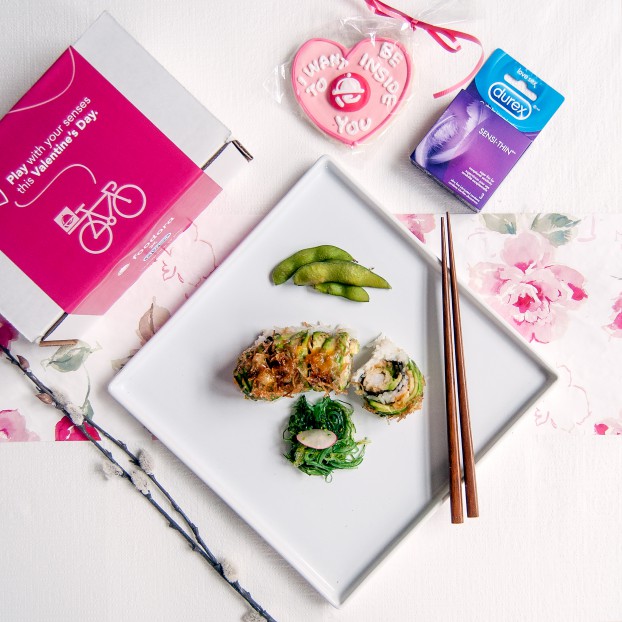 The forgetful among us are being offered a reprieve from spending hours calling across the city for a last-minute restaurant reservation on the most romantic day of the year.
Foodora and Durex coupled up this year to convince people to forgo the mad dash. They're looking to get couples to dine in with specially-curated libido-boosting fruits of Canadian chefs' labour, offering Valentine's Day special meals (and dessert, a.k.a. condoms and cherry lube), each featuring an edible aphrodisiac.
After seeing a spike in pizza, sushi and dessert orders on Feb. 14 last year, Foodora decided to take those menu items and add "foods that are said to put you in the mood," said David Albert, managing director of Foodora Canada.
And who better than a sexologist and relationship expert to consult on the best foods to stimulate the production of dopamine in the brain and fire up a person's engine? The brands had Dr. Carlen Costa work with Foodora partner restaurants to infuse aphrodisiacs like dark chocolate, hot chilies, honey, avocado, pomegranates and pine nuts into their meals, which you can find below in three Canadian cities, available for pick up or delivery with Durex products (just in case the science behind aphrodisiacs is correct, and the meals don't leave you feeling too bloated and gross to enjoy the dessert).
Toronto:
Salad King – 'Things are heating up' Spicy Chicken with Cashews
Calii Love – 'Sexy Smoothie Bowl'
Saku Sushi – 'Daring Dragon'
Vancouver:

Styo Dessert – 'Double Stuffed'
Calabash – 'Veg out with a side of Deez Nuts' (Calabash Salad + Mixed Nuts)
Zero Zero Pizzeria – 'Fun-ghi pizza'
Montreal:
Une Crèpe? – 'The Creme de la Crepe'
Pizzeria Magpie – 'The Cupid'
Lola Rosa - 'Amourancini' (Starter), 'Topinambours à la Cupidon' (Main), 'Passion' (Dessert)